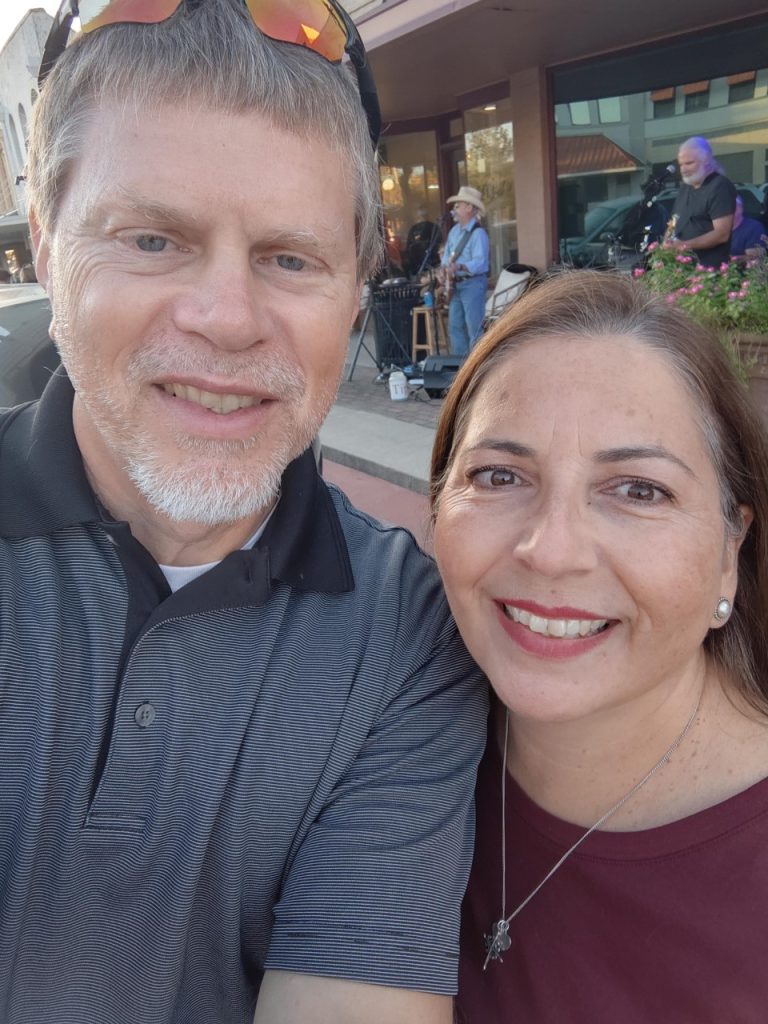 Howdy from AggieLand on this Christmas Eve. This year's holiday missive has absolutely no pre-planning behind it, so take it for what it is, Dear Reader, and forgive any errors and trespasses.
While the erstwhile press is full of articles about the Great Resignation, here at the Moore Dynasty we are happy to report that the unemployment rate is an efficient 0.0%.
Marc continues to work as an IT director at the A&M System, a position that is largely management and leaves him little time for the technical work of his youth. His core work team is still cohesive and stable, which is key in these troubled times.
Monica started her 5th year with the Engineering Extension as a testing specialist for the emergency services program. At times she pines for the relative simplicity of running her classroom as a teacher. Her team at TEEX experienced significant turnover this year, which can be stressful.
Most importantly of all, David started his HVAC career for real in June and is now a tech for Barkers, a local company that we recommend. He is doing well in a field that has a lot of future opportunities for him.
The year 2020 got a bad rap due to COVID and we found 2021 to be quite similar, albeit without any notable shortages of toilet paper. For us, this meant somewhat limited travel and social activities and the pain of having to scroll past all of the overblown angst in the media on our way to the next cat picture or music show – the horror!
Despite reduced travel opportunities, we did spend a few days in a cool old-time condo conversion in Galveston's Strand district during Spring Break. This was basically a tourist trip, trying out some of the bars and restaurants in G-town. Marc has a real affinity for beach life and being near the water, thanks to his ability to embrace sand, a super-power that Monica does not share. He would like to retire on the coast, hurricanes be damned!
Marc, by virtue of his vacation accrual rate, was able to make a trip to Indiana in August and visited both sets of parents for a couple of days. He was excited to learn that Angola has finally put in a decent disc golf course, which he was able to play. He also got to see a couple of old Prairie Heights chums, Greg and Kent, during the trip and played a round at Shoaff Park with GJ.
Our last mini vacation was to Point Venture, west of Austin, where we bummed around Lago Vista for a couple of days. The highlight of this trip was renting a pontoon boat for the day and cruising Lake Travis (aka the Colorado River) for several hours. Highly recommended, especially on a week day when there is practically no other boat traffic. Also noteworthy is that the condo came equipped with a Pacman arcade game, which Marc obsessively played until he got the high score – and a massive finger blister.
We also made a deliberate effort this year to get out and listen to some live music, which was a lot of fun. Including cover bands at a (semi) local winery, we took in ~15 shows this year. We were both very keen on Sparky Parker and his band and Madam Radar, both of whom came to a small club in Navasota. We also liked the Brandon McDermott Band whose show we saw in Brenham. The crowd seemed strangely enthusiastic about this bar band, chanting "Let's go, Brandon!" between songs. Still trying to figure that one out.
As social-media-exciting as all of that may sound, we spent most of our time here in BCS doing the usual sorts of things. We were able to see Mitch, BethAnne, and their crew a lot. They are now a fivesome and are doing well. Jake, Amberly, and their bunch we see somewhat less often, owing to Jake's unusual work schedule. They are a foursome now and we recently got to babysit for them: Truthfully, we forgot how hard it is keeping up with little ones! Makes me wonder how we did it back in the day!
That's about it for this year's wrap-up, so we'll sign off now.
Merry Christmas and a Happy New Year to all!
Marc, Monica, and David Moore